Thursday, August 12th, 2010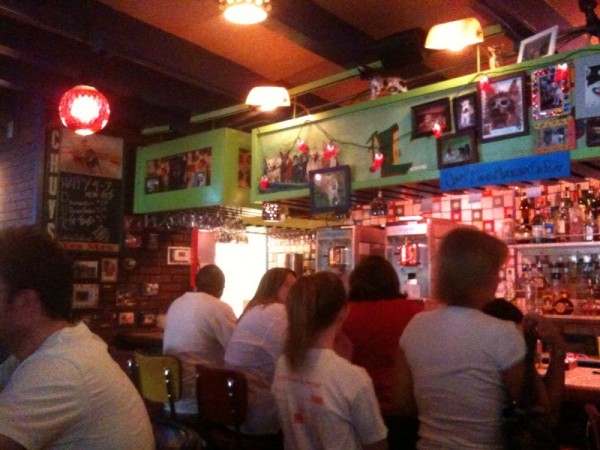 Being back in Texas, a place where my family has lived for quite some time now, is a bit of a culture shock.  Everything *does* seem bigger in Texas – straight from the cars to the belt buckets.  Food portions also fit in this category.  It's been a little crazy.
It hasn't been so easy finding good places to eat so far. Houston has a lot of chain restaurants.  A lot.  And as I've asked for restaurant recommendations from the locals, I keep hearing that Carrabba's is great or have I tried the new Cheesecake Factory.  I can't get away from chain restaurants!  I'm trying to take it with a grain of salt but I'm pushing back.  I want something unique, something good and something purely Houston.  I will admit I expected a Mexican joint.  But what I wasn't expecting was a recommendation based on George Bush's favorite Mexican joint.
And that would be Chuy's.  Which, for the record, is a chain – at least it is now.  But the original location is located in Upper Kirby, near the upscale River Oaks neighborhood.  And despite it's high end digs, it remains as casual and comfy as ever.
Come early if you want to get a table (or a parking space – the CVS next door will tow if you aren't careful).  Then make sure to grab yourself a signature margarita and some chips (with the yummy creamy jalapeno sauce, natch) once seated.  It will help sate your growling belly as you peruse the menu.
And though ol' George might not have been my favorite President, he sure does know good Mexican food.  You'll still find the best in a corner taco truck but Chuy's can definitely compete.  Fajitas, enchiladas, tacos – pick your favorite, sit back and enjoy.
———-
Chuy's
2706 Westheimer Road
Houston, TX 77098
Tel.:  713.524.1700
———-
Photo courtesy of Kayt Sukel.